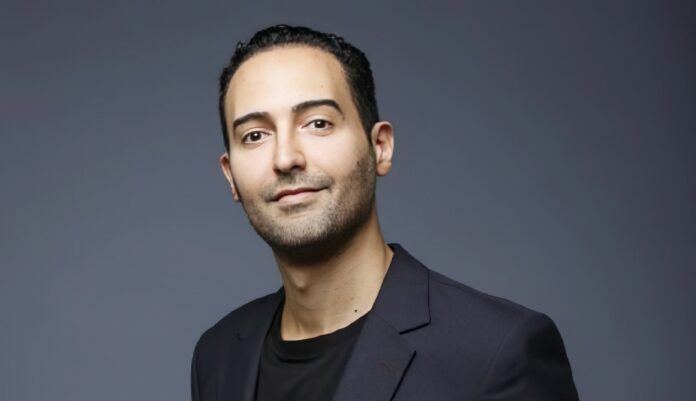 Buying a first home for many is probably one of the most exciting events—as well as the largest investments.
When buying a home, many will look at factors like size, population density, the neighborhood, amenities, environmental features, and projected estimated value over time.
However, with the onset of climate change, the types of risks that come with buying property are also rapidly catching on like wildfire. Insurance companies, especially, are taking extra precautions and investing in technology that can adeptly predict natural disasters and other climate change related risks.
The climate tech industry rose by 210% year over year from the last. Currently, over $60bn is invested from VCs, which is 14% of every venture invested dollar.
There is currently a lack of technology that is designed for consumers or companies to assess environmental or social risks when they're looking to travel or invest in property.
That's where Augurisk comes in. Augurisk is a natural hazard and societal risk detection solution designed for companies and regular people. Its founder, Mohamed Mezian spoke to us about why more than ever, this technology is pertinent for potential home buyers and how to tackle the challenges of those not interested in climate change at all.
Interviewer: Can you walk us through your background and how it influenced your journey into entrepreneurship?
Mohamed: I've always been passionate about entrepreneurship since I was a small kid. At the age of 14, I went and bought a programming book and taught myself how to code websites. I love building stuff, so I started coding websites until eventually, a couple of websites became wildly successful and were later acquired. 
After my first exit, my next venture was the launch of a digital media agency – because there was a strong and urgent market demand. The agency later became one of the biggest in North Africa and now works with major corporations such as banks, insurance companies, and car manufacturers. Part of my stake in this company was later acquired by a major communication group. 
A couple of years later, while I was looking for a house, I remember I was surprised when I noticed there were no easy nor intuitive sources of information for finding a safe home – that wouldn't be exposed to wildfires, earthquakes, tornadoes, hurricanes, or other weather events.
People usually invest about 60% of their net worth over the next 20 years in buying a house, and they do so blindly. They don't know if the house is still going to be there by the time they finish paying their mortgage. I thought this had to change, and there needed to be a company to disrupt this and help people avoid the risk of potentially catastrophic damage caused by weather events.
Later at that point, I was fortunate to meet Simon de Bonviller who became our co-founder and lead scientist. Simon has a Ph.D. in environmental economics and was fascinated by climate change. We started working on the project for a whole year; working on scientific models and the platform with a diverse team of scientists and engineers until we officially launched at the end of 2020. We were featured on Forbes and Fast Company and obtained 10,000 users. Today, our mission is to help companies and individuals better prepare for what's to come and avoid potentially catastrophic damage due to weather events.
Interviewer: In your opinion, what is the best way to get people (especially millennials, and Gen Zs) to take climate change seriously?
Mohamed: It's a very interesting question you're asking, because when we first launched the platform, it was designed for small businesses, and people were not very curious about it. Some people, especially millennials, have a hard time interpreting the risk scores we provide into something meaningful. This is why we are working on a new consumer-facing platform. We're working on a new scientific model that is going to be the first of its kind, which is going to evaluate how much a house's value will be impacted by its surrounding environmental risks.
We're going to be talking a different language from that point on, where instead of simply telling them, "Okay, this place is risky, or it's not," we will tell them, "Okay, this is a wise investment from what our scientific model's point of view – this house in 10 years or 20 years, is going to see its value potentially increase or decrease because of these factors." Whether it is potential wildfires, tornadoes, hurricanes, floods, or other social, political, demographic, or spatial parameters.
About 60% of the US population believes that climate change is a threat, but the other 40% doesn't hold the same mentality. If we can make the solution translate how it affects them on a personal level, they'll begin to realize that they're not immune from climate change risks; that it actually has a huge bearing on their real estate investments. This is the goal of our new house price impact model. We also hope this will have a positive impact on the support of climate change policies. 
Interviewer: When it comes to building a significant project and company, do you have any thoughts about culture?
Mohamed: When it comes to Augurisk, we naturally attract people that are passionate about climate change and those that genuinely want to make a difference. This is something that's particularly important for scientists. 
Especially as a fully remote company, having the proper motivation to make a positive impact is crucial in finding the kind of perseverance and productivity that is required for this type of tech startup.
Interviewer: Can you tell us the status of your company: is it bootstrapped or funded? 
Mohamed: We were funded from the beginning as a pre-seed startup ($200,000 in funding). These types of companies require a lot of funding because of the work that's needed to create the initial scientific models.
Our current burn rate is pretty good because we don't have to spend overly on hiring expensive software engineers and developers. Being a coder myself, I can largely contribute to the coding efforts and supervise our engineers based in Casablanca and Ukraine, who do a splendid job. That way, I can ensure that the code we're building is adhering to the international standards that are expected by our corporate clients. 
We also recently joined Techstars Industries of the future— which was the second investment we've had. Currently, we are fundraising and are in talks with multiple investors.
Interviewer: Do you see a lot more growing excitement in the VC space, especially around climate tech?
Mohamed: Although I'm not an expert in the subject,  I can say that we've met with quite a few VCs that were specifically focused on climate tech and startups that could have a positive impact on the world, or VCs that are focused on addressing social injustice. There is a growing demand for green startups. 
Interviewer: What is one of the greatest challenges for this company to scale?
Mohamed: I don't think I can give you a simple answer. There are many challenges, as opposed to just one. We have intentionally built the platform and company to scale, but the sales cycle is very long. Enterprise clients are super excited about the technology and we signed quite a few big enterprise, billion-dollar companies. Our service is something new and disruptive; different than what they've experienced before. It takes time to determine the use case and close the deal.
As of the fiscal year 2023, publicly traded companies in the US will have to disclose climate risk. Augurisk is ready to help these companies assess their climate risk to conform to the new SEC requirements. 
Marketing is also complicated in this industry. When it comes to enterprise clients or B2B clients, usually, cold outreach is the best course of action. However, the new consumer-facing platform we're launching is going to require specific marketing efforts. Viral marketing will be required to optimize the user acquisition costs. The third one I'd say is fundraising, which we're dealing with at the moment. I think those three areas are our main concerns – roughly the same as most startups 
Once we get enough traction in the US, it'll be easier for us to scale in other places such as  Europe, as we already have the required scientific and machine learning models. 
Interviewer: What are your long-term aspirations for Augurisk?
Mohamed: Our long-term goal is to become the one-stop destination for any American or European citizen in the future who would need access to risk assessments. We'll have a comprehensive risk assessment palette, which should cover most of their needs. For example, whenever they want to buy a house, a shop, move to a place, or just travel around the world, they could have one-touch access to relevant information about crime, wildfires, tornadoes, earthquakes, hurricanes, or floods. The first app they'll think of using will be Augurisk. That is our main focus. The secondary focus is to build additional platforms and revenue streams on top of that.
Interviewer: If there was a piece of advice you would give your younger self, what would it be?
 Mohamed: I think that would definitely be to not try to do everything myself and to take the time and effort to go find the right resources.
I also think for Augurisk in particular, finding the right co-founders was really instrumental for our success.
Conclusion
We can't ignore what is going on around the world. Even if climate change doesn't affect you  on the day to day, imagine if a property you've put your hard-earned income towards, one day just perishes because of a natural disaster,
Every day, we see more endangering news in the media about climate change, but we don't realize the actual impact it has on our future unless we're able to form intelligent, calculated, and comprehensive risk analyses on our investments.
Augurisk aims to provide the most accurate and comprehensive risk analyses from their standardized scientific models to give the average person the power to decide where they want to invest, based on the risks.
Giving people access to this information is not only a moral obligation for the company but adhering to its core philosophy of making a positive impact on the world— by raising awareness of climate change.
Mezian is steadfast in scaling Augurisk across the U.S. and eventually, Europe to give power back to the citizens of the world.