With lighting and refrigeration costs accounting for nearly 80% of all energy costs in grocery stores, it is no surprise retailers are looking for ways to decrease consumption. One way to do so is often overlooked, the manufacturing process of these key components.
Selecting vendors who invest in the manufacturing process to ensure quality parts, manufacturing, and installation is vital to the performance, efficiency, and durability of the walk-in cooler. If done correctly these processes can ensure energy costs have a chance of being kept in line.
Customers can choose to work with any of the hundreds of walk-in cooler manufacturers across the country; however not all walk-in manufacturers are created equal. High-quality walk-ins are judged on the initial assembly as well as long-term performance.
With strict quality control measures in place, KPS Global has the highest levels of quality standards across the walk-in industry.
In this article, we discuss the importance of working with manufacturers who prioritize quality from start to finish allowing retailers to benchmark quality standards for their walk-in coolers.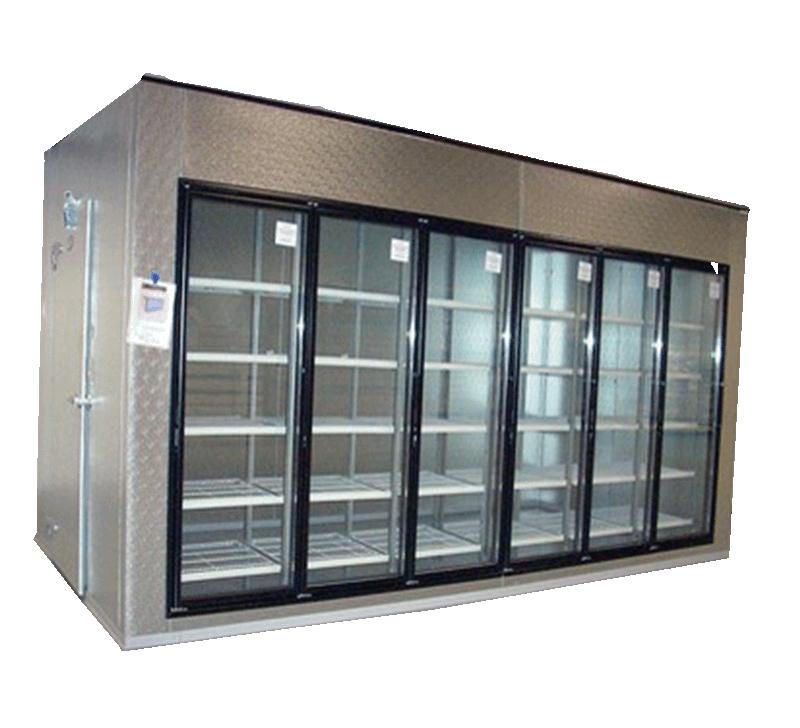 What is a walk-in cooler?
Walk-in coolers get their name directly from their function, a large cooler you walk into.
According to the U.S Department of Energy a "walk-in Cooler" as defined in the Code of Federal Regulations (CFR), is a temperature controlled enclosed storage space that can be walked into.
What Are Walk-In Coolers Made Of?
Walk-in coolers are constructed using a variety of components that together create one unit. These components include sheet metal, a frame, polyurethane foam and cam locks that form an insulated panel.
Walk-In Cooler Industries
Many industries utilize walk in coolers for their applications, some of these industries and applications include:
Retail

Grocery Stores
Liquor Stores
Convenience Stores
Breweries
Keg Coolers

Food Service

Restaurants
Hotels
Commissaries

Scientific

Vaccine Storage
Blood Banks
Bio Pharma

Warehouse Applications

Cold Storage
Food Processing
Refrigerated Warehousing

Specialty Applications

Art Storage
Floral Coolers
Archive Document Storage
Dry Rooms
Walk-ins serve a vital role in these industries. Without quality walk-ins, companies are at risk of higher energy costs, failed regulation standards, waste of perishable items, and non-viable vaccines.
The Importance of Quality in Walk-in Cooler Manufacturing
Walk-in coolers are manufactured and installed for a wide range of industries and applications providing vital preservation for food service and medical products as well as artifacts at museums and more.
Walk-in coolers are designed to maintain specific environmental conditions. With proper manufacturing and installation, an efficient walk-in will consistently hold temperature and maintain a properly controlled environment for the safe storage of items with the proper refrigeration.
Panels that are not correctly manufactured or installed will not be as effective at resisting the flow of heat and are at risk for not controlling the environment as intended, resulting in damaged products that cannot be used and increased energy bills, costing the company money.
The Cost of Poor Quality Walk-In Cooler Manufacturing
COPQ (Cost of Poor Quality) is defined by The American Society for Quality Control as the costs associated with providing poor quality. products or services and fall within two categories:
Internal Failure Costs – defects found before the customer receives the product or service
External Failure Costs – defects found after the customer receives the product or service
Providing high-quality products is not only beneficial to the customer but to the manufacturer as well. Quality manufacturing provides products to customers that improve customer retention, build brand trust and boost ROI.
KPS Global has learned that taking on additional costs to ensure the prevention of delivering poor quality products to our customers are significantly less than:
Repairing and Servicing Low-Quality Products
Warranty Claims of failed products
Lost Relationships
KPS Global Walk-In Cooler Quality Manufacturing
The manufacturing process at KPS Global has been refined over years of experience and across five facilities nationwide where the sole objective is a quality walk-in that performs over time.
At KPS Global, the manufacturing of walk-ins start with the product quality in mind. Each panel is meticulously assembled to the exact specifications of the customer-approved submittal drawing.
The panel fabrication process starts with 4,000 to 6,000-pound metal coils that are custom-cut into sheets for specified lengths to create a metal pan. This metal pan is then attached to the perimeter framework of either wood, INSULFRAME™ (a high-density urethane), or a proprietary product that offers the best of both wood and high-density urethane in FUSIONFRAME®.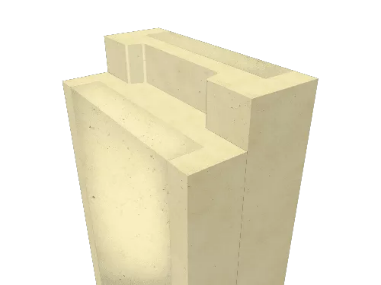 INSULFRAME™ – High density polyurethane foam poured at a strong density to create a strong dense frame.
FUSIONFRAME® – offers the structural performance of a wood-framed panel with the thermal performance of a foam frame.
Attaching the metal to the perimeter rail creates a cavity where urethane insulation is injected. Before injection, the hollow panels are placed on heated platens in multi-tiered panel presses that compress the panels to eliminate defects during the injection process. To ensure quality across all insulated panels, KPS Global tests the insulation daily to ensure consistency and quality.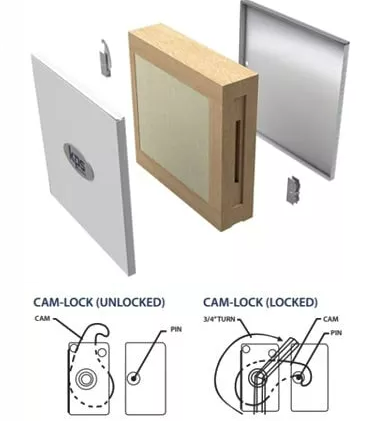 The perimeter rail holds the camlock and pins that interlock enabling the panels to be securely joined together at the job site.
Computer controlled foam guns inject a precise amount of several chemicals (the composition of polyurethane) into the panel. The individual panel thickness and length determine how much insulation is required.
KPS Global in-house engineers have specified the exact amount of time it takes to fill each panel size to make certain no panel is under or overfilled ensuring proper density needed for specific R-values.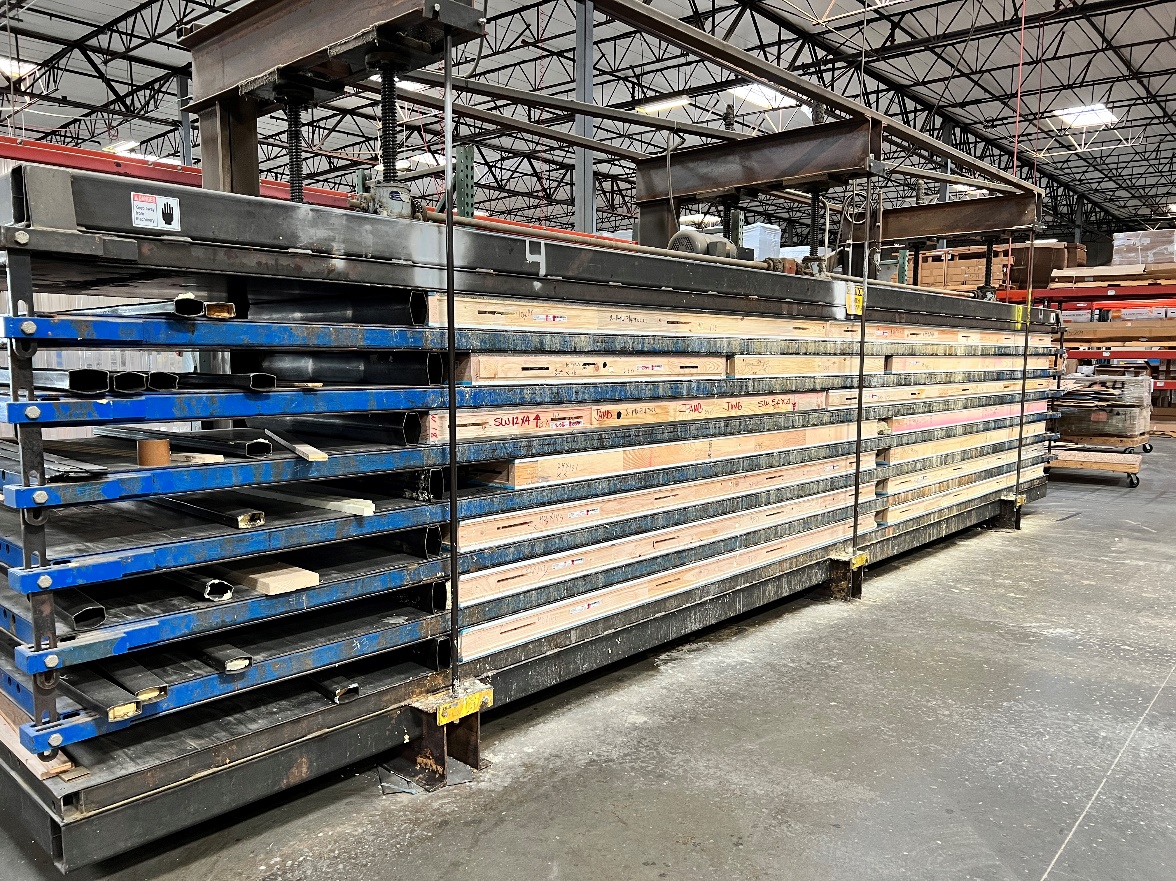 Once injected the urethane foam is allowed to expand under these controlled conditions forming a composite, structural component. The panel remains in the press between 45 and 70 minutes to allow the insulation to fully cure and stabilize before being removed for the addition of gaskets, trim, wiring components, and a final inspection before being palletized and prepared for shipment.
The completed panels are prepared for shipping that are then processed through an orbital wrapper. The shrink wrapping protects the product during shipping and transit but should not be stored outdoors. Completed pallets are marked and ready for shipment.
The benefits of multiple manufacturing facilities
KPS Global walk-in coolers are manufactured in one of five strategically located manufacturing plants
. The benefit of nationwide coverage is:
Minimized Freight Costs
Shipping Time to the Jobsite
Redundancy of Product Production
Each of the manufacturing locations ensure consistent quality across all facilities offering redundancy to the end user.
As the largest manufacturer of insulated panels, KPS Global can leverage supplier relationships to secure on-time delivery of raw materials from one of many vendors, offering customers protection against stockouts, resulting in a consistent, quality finished product from any location.
Quality Control Is Key to The Manufacturing Process
Quality control is the key to ensuring KPS Global panels are consistently manufactured to exact specifications. To ensure walk-ins go out the door with the highest standards to satisfy customer specifications, KPS Global has developed detailed processes that are standardized across all plants. These processes include not only visually inspecting panels during the manufacturing process but checking and testing technical aspects.
Manufacturing Quality Control
KPS Global meets quality standards in all five plants across the country by utilizing dedicated quality teams. KPS Global Quality Team members are held to the highest standards to ensure consistent quality. These teams have developed detailed guidelines that are applied across all plants.
Walk-in cooler panels go through a visual inspection where each panel is checked to verify the panel being produced matches the prints (dimensions, material, and quality of output) before being wrapped and shipped to the customer.
As stated above KPS Global tests and documents the foam density by shift at each plant by logging the key process parameters of the foam reactivity before foaming the panels. This prevents any foam issues from arising later in the process but most importantly after the walk-in has been installed. KPS Global has traceability with the ability to track panel production to a specific day, shift, and even person.
The KPS Global Difference
Walk-in coolers and are a critical asset to many. The efficiency of the equipment directly relates to the quality of the manufacturing process. When it comes to manufacturing the panels, not all manufacturers are created equal. A high-quality manufacturer offers a consistent, tested, and controlled process.
The KPS Global manufacturing process puts great detail into ensuring quality for customers. When it comes to choosing a walk-in cooler and freezer manufacturer, you shouldn't have to settle on quality for quick turnaround times or complex projects. KPS Global has the ability to produce quality customizations with very challenging, difficult requirements, in a timely way that is unmatched. At KPS Global, customers can rest assured knowing every walk-in cooler will be carefully manufactured to the highest standard resulting in optimal performance, decreased repair costs, and long-life cycles. To learn more about KPS Global, visit https://kpsglobal.com/contact/contact-form/