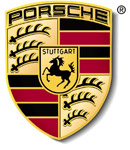 Porsche AG, usually shortened to Porsche, is a German automobile manufacturer specializing in high-performance sports cars, SUVs and sedans, headquartered in Stuttgart, Baden-Württemberg, Germany

Website: www.porsche.com

Autos & Transportation
Volkswagen AG, the parent company of luxury car brand Porsche, has recently announced that the newly issued preferred shares will start trading on the...
Porsche
A few days ago, Porsche presented its annual report, according to which it recorded a leap in sales despite the ongoing pandemic and high...
Porsche
The Popular car maker, Porsche, lost 5% sales in the last 9 months, according to the latest reports. The top car manufacturer delivered over 190,000...
Weekly Newsletter
In the Businessner newsletter, we bring you the most important news, directly to your email inbox.
Understanding your target audience is essential for businesses to market their products and services effectively. With the ever-increasing amount of data available, it can...