Although France receives 500,000 doses of BioNTech / Pfizer vaccine a week, so far the country has vaccinated only about 0.01% of the population, unlike Germany with 0.44% or the United Kingdom with 1.39%, according to the portal Our World in Data.
The situation has not changed significantly since the infographic a few days ago, when we reported that only 350 French people received the vaccine, although they want to supply 500,000 doses per week.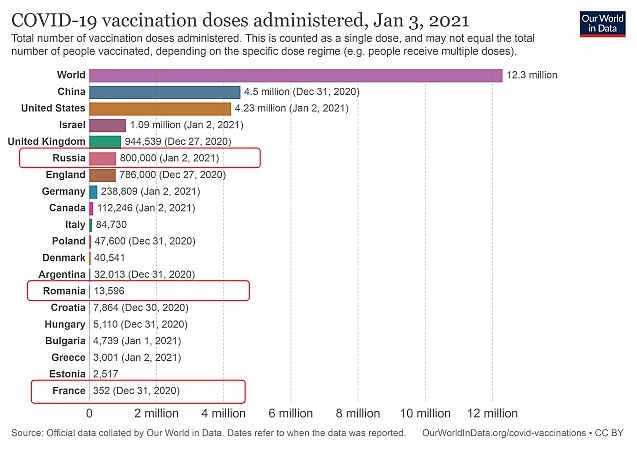 A few weeks ago, French Professor Dr. Eric Caumes, head of the infectious diseases department at the Pitié-Salpêtrière Hospital in Paris, told Le Parisien that he had never seen so many side effects on a vaccine as the one produced by Pfizer, and that he will not be vaccinated with a messenger RNA-based coronavirus vaccine, such as those distributed throughout the European Union at Christmas.
It should be noted that Dr. Eric Caumes is not a pandemic denier, having at other times very conformist views towards lockdown and physical distancing.