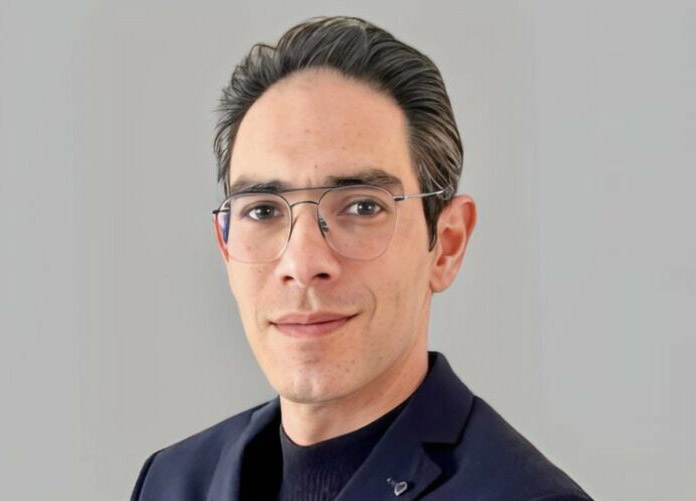 Climate resurrection has been at the forefront of not only every nation's attention in recent years—but it's apparent every time we open the news and see yet another natural disaster devouring a town or an entire city.
The sub-segment of the population, known as climate/environmental optimists, has something different to offer. These individuals hold the belief that with technology, humans can reverse or slow down the effects of climate change.
Tackling such a ginormous problem requires systematic changes. For many tech entrepreneurs and investors, turning traditional human resources and commodities into a "clean", zero-emission version has been the go-to solution. Think transportation, housing, heating, eating..etc.
Arguably, climate change is affecting developing countries at a more rapid pace than developed countries. For populous, dense continents like Asia and Africa, climate sustainability becomes an even more pertinent pain point—as many parts of these continents can't afford to lose housing and precious food resources to another natural disaster. Transportation in the rural parts of these continents remains congested and pollution-heavy,
Tech entrepreneur, Anis Fekih,  took an usual path to build climate-friendly technologies. Growing up in North Africa, Anis was primed to enter the management division of his family business. However, he always had other passions that he held at a close distance while pursuing that path. After serendipitous circumstances, he became a young CEO and operated his family business for seven years until he decided to pursue his dream in the EV sector. Today, he runs Pixii Motors, an electric scooter manufacturer. He shared with us his path to building his dream startup and what he thinks are the keys to success in the growing EV industry.
Interviewer: Can you tell us about your journey into entrepreneurship? How did your background or past affect your present career?
Anis: I always dreamed of being an airline pilot, but after my bachelor's, I studied finance and management in order to secure a place in the family business. Meanwhile, I pursued a pilot license, as I was never afraid of change and challenges.
Getting this license, which is an intensive process, felt a lot like starting from scratch because it was so different from the environment I had worked hard my entire life to be in. This pivot towards my passion and childhood dream helped me immensely in my entrepreneurial journey, even though at the time I had no idea what life had in store for me. One of the traits I believe is essential in entrepreneurship is the ability to be versatile. That means, being adaptable to changing directions when needed, and overcoming the fear of failure when taking on new endeavors.
Ironically, I ended up taking over the family business, which operates in the graphic business out of necessity. I was the CEO for 7 years and that's where I learned everything about managing and running a business.
One day, I made the decision to create a company using my own vision. Today, that company is called Pixii Motors and it operates in a sector in which I'm truly passionate.
Interviewer: Tell us something about your industry that fascinates you. Is this something that fascinates others, or is it still an emerging trend?
Anis: I've always been in love with the automotive sector, whether it's motorbikes or cars. I find success stories in this sector to be particularly exciting, but I'm also a lover of all kinds of technology. I try to keep up with it all the time and I think these two sectors will be intimately linked forever. 
Interviewer: If you were handed $1 million today, what would be the first problem you see?
Anis: The only challenge I see would be the decision of where to invest that money. I would be tied between real estate and my startup. On one hand, investing it all in real estate would probably bring me a few years of capital gain (between 22% and 25% where I reside in North Africa). However, I'm leaning more towards investing it all in my startup.
Interviewer: How do you seek to differentiate yourself from competitors?
Anis: Apple never invented the phone, but it transformed it, giving its users the feeling of being unique by having the future premium in their hands.
There are many similar examples in the automotive field such as Koenigsegg, Pagani, TESLA, LUCID…etc.
Our startup, Pixii Motors not only manufactures electric vehicles but also shares a lifestyle offering a unique design and technology in tune with this era.
We believe that today's user is looking for differentiation when making a purchase. Today we want clean, fast, intelligent, and secure mobility. The standard uniform model of automobile production is gradually disappearing, leaving a lot of room for customization. 
Interviewer: Are you currently fundraising? If yes, why? If not, why not?
Anis: Yes, we are currently raising money. 
The automotive sector requires ample resources in order to improve and push the product further. The R&D needs to be technologically exclusive for the sustainability of the company, but also help take it to the next level in terms of sales, marketing, and production volume in order to benefit the whole world and promote the economy of scale.
Interviewer: What do you think is the key to success in your industry?
The key to success is to be exclusive, to give the product you present to the market a touch that is different from others, combining technology, ergonomics, and feel for the customer. The combination of these factors will always give your company an innovative edge over the competition.
Interviewer: What's one pressing challenge in your industry? Do you have any ideas on how to resolve it?
The greatest challenge in the automotive sector is to find energy solutions that achieve greater autonomy for batteries on a single charge while preserving the environment.
We need to encourage research and development in this direction, and in my opinion, the future lies in hydrogen. Still, we need to find solutions to make it much more accessible and less expensive in the near future. 
Interviewer: What is one thing that has helped you persist through the uncertainty and difficulty of starting and/or running a business?
Anis: The daily challenge is part of the game. As a company manager, I always say our job is to solve problems and ensure that our vision is instilled in everyone on board.
In my opinion, you have to believe in what you are doing, first and foremost, by telling yourself that you are going to succeed and by surrounding yourself with the best people in their respective fields, because the strength of a company is the team.
Prioritize the objectives according to their urgency and above all, there is no failure but rather a constant learning process that allows you to improve incrementally.
Conclusion: Staying On Top of the Curve in EV
Electric vehicles, scooters, and bikes are growing in popularity all around the world. As urban and rural cities in developing countries often lack concrete and bureaucratic infrastructure, it opens up the playing field to innovation. By implementing scalable transportation technology that's climate-friendly, developing countries present an interesting opportunity to reduce emissions purely by switching to electric. Economies of scale is still an issue many companies are facing, as the costs of developing and selling electric vehicles still on average cost more than their gas-fueled counterpart. As more players enter the space, it provides a new era of possibilities, where electric vehicles might just be called vehicles one day.