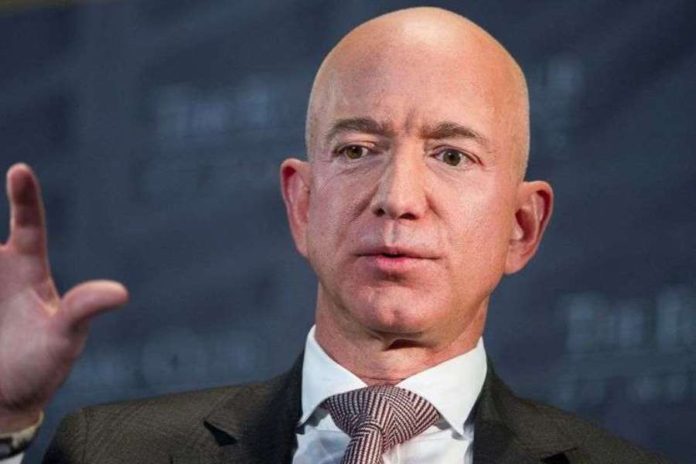 Amazon founder Jeff Bezos will be stepping down as Chief Executive Officer of the company he founded 27 years ago and will transition into the role of Executive Chairman of the company's board by the third quarter of the year.
The world's richest man according to Forbes with a net worth of $196.2 billion, Bezos said in a letter to company employees that his move will be done in 'optimal time' as the company has been at its most inventive stage.
Bezos,57, said the move is not about retiring as he will focus his energies and attention on new products and early initiatives but will retain crucial decision-making roles for important Amazon projects. The company founder will also be focusing more on his other ventures such as his Blue Origin space project and his Bezos Earth Fund. He also retains key roles in other companies like the Washington Post and the Amazon Day 1 Fund.
Andy Jassy, who joined the company in 1997 and currently leads Amazon's Web Services, will take over the role as CEO by Q3, the company announced coinciding with the release of its 2020 financial report.
"In the Exec Chair role, I intend to focus my energies and attention on new products and early initiatives. Andy is well known inside the company and has been at Amazon almost as long as I have. He will be an outstanding leader, and he has my full confidence," Amazon founder and CEO Jeff Bezos said in a letter to employees.
Shares of Amazon were also up 1 percent on Tuesday after the announcement. The company which started in Bellevue, Washington, on July 5, 1994, as an online marketplace of books has now grown into serving hundreds of millions of customers selling electronics, software, video games, apparel, furniture, food, toys, and jewelry among many others.
It has also since ventured into cloud computing and web services, live video and audio streaming, and artificial intelligence assistant provider among many other industries employing over 1.3 million workers worldwide. Amazon has also reached 1.6 million in market capitalization this year as CNBC reports the company's stock has gained about 4% in 2020 and is up nearly 70% in the last 12 months.
"Amazon is what it is because of invention. We do crazy things together and then make them normal. We pioneered customer reviews, 1-Click, personalized recommendations, Prime's insanely-fast shipping, Just Walk Out shopping, the Climate Pledge, Kindle, Alexa, marketplace, infrastructure cloud computing, Career Choice, and much more," Bezos said.
"If you do it right, a few years after a surprising invention, the new thing has become normal. People yawn. That yawn is the greatest compliment an inventor can receive. When you look at our financial results, what you're actually seeing are the long-run cumulative results of invention. Right now I see Amazon at its most inventive ever, making it an optimal time for this transition," he shared in a company statement.
In Tuesday's announcement, Amazon reported $386.1 bn in sales in 2020, up 38% from 2019. Profits almost doubled, rising to $21.3bn compared to $11.6 billion it earned in 2019 as a boost in online selling during the pandemic propelled profits upward.
For the fourth quarter of 2020, the firm reported a net income increase of $7.2 billion in the fourth quarter, or $14.09 per share, compared with net income of $3.3 billion, or $6.47 per diluted share in the same period last year.
---
Read More Stories: Ford, Google inks Six-Year Innovative Partnership