Two of the most popular investments for those seeking a sound return on their capital are often stocks and shares or real estate. But which is better? When considering Monaco real estate, there is no question that it has historically performed better than the stock market.
Indeed, the average price per square metre for Monaco property for sale has risen by almost 75% over the past decade, according to the latest figures from the 2022 Real Estate Observatory Report. Compare this to the average S&P 500 average annual returns of around 14.7% for stock market performance over the past decade, and a Monaco real estate investment is a clear choice. 
Monaco property for sale vs stock market returns
The S&P's average annual returns over the past decade beat the long-term historical average of around 10.7% since the benchmark index was introduced around 65 years ago. The S&P 500 measures the performance of the 500 largest US companies, with many investors using it as a benchmark to assess the strength of the markets. 
However, while the past decade has seen an upward trajectory, stock market indexes can fluctuate widely. Over the past decade, the highest returns were seen in 2013, when investors enjoyed an average of 32.4% returns. In comparison, the lowest returns were seen in 2018, when investors saw their capital shrink by -4.4%. The stock market fluctuation can be a risk for investors, especially those seeking short-term gains. 
In comparison, Monaco property for sale has seen a steady rise year-on-year, providing investors with peace of mind. In 2012 the average price per square metre of a Monaco property for sale was 29,791 Euros, according to the Real Estate Observatory Report. In 2021 that figure had leapt to 51,912 Euros. Only in 2015, when it dropped ever so slightly from 37,179 to 36,001 Euros per square metre, and in 2017 when it fell from 41,401 to 41,335, did it show any signs of stalling. 
With limited land mass and soaring demand, the cost of a Monaco real estate investment is only set to increase exponentially.   
The pros and cons of property vs stocks
There are multiple pros and cons to consider when deciding to invest in real estate or stocks. The decision will ultimately come down to your risk tolerance, goals, investment style, and financial situation. 
While the stock market is considered a traditional investment vehicle, the real estate market provides robust returns. 
When you choose the right real estate investment, investors often benefit from better returns, and lower risk as the real estate market rarely sees as much fluctuation as the stock market, which is subject to global economic shocks. Investors can also enjoy a passive income stream from rental yields or the benefits of owning an additional home in a desirable destination. 
However, there are downsides. Firstly, real estate is not as liquid as stocks. Stocks can be quickly sold, if need be, to release assets.  A real estate investment also requires more money and time to deal with ongoing maintenance and repairs. However, much of this can be mitigated by using a reputable real estate agency. Finally, real estate requires a more significant cash injection than investing in stocks, especially if you wish to invest in a super-prime market such as Monaco. 
The benefits of Monaco real estate go beyond a mere investment
An incredible return on investment is not the only benefit of a Monaco real estate investment. If you are wondering how to become a Monaco resident, one way is to invest in Monaco real estate. When you buy real estate in Monaco, you can reside in one of the world's most sought-after destinations and enjoy the myriad benefits of a luxury lifestyle. 
Monaco residents enjoy political and economic stability, coupled with a favourable tax regime – making it particularly desirable.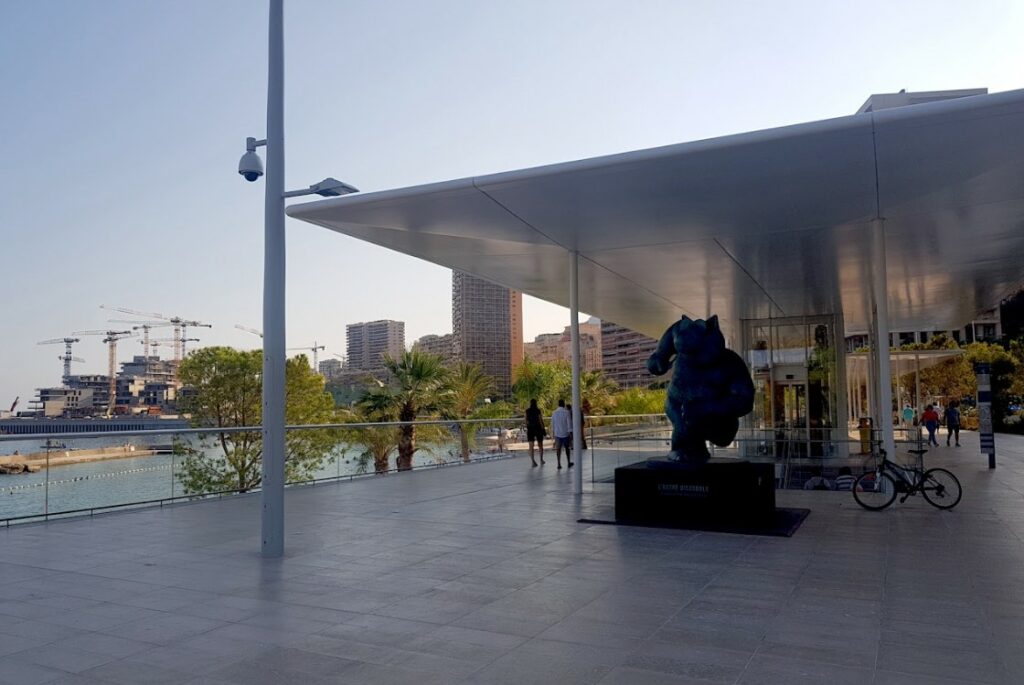 With more millionaires per head than any other country (one in every three people in the principality is a millionaire), the city-state's luxury lifestyle is legendary. Monaco residents enjoy easy access to award-winning restaurants, lavish resorts and spas, designer boutiques, and some of the world's most iconic events, including the F1 Grand Prix and the Monaco Yacht Show. 
Additionally, residents enjoy one of the lowest crime rates in the world and a first-class education and healthcare system. 
Of course, no mention of the many benefits of a Monaco property for sale would be complete without mentioning the city state's year-round balmy temperatures. Perched in the heart of Europe along the French Riviera, residents benefit from views of the azure blue Mediterranean Sea and access to some of the world's most exclusive beach clubs. 
Thinking about making a Monaco real estate investment?
Property investment requires serious consideration, and it's imperative that you work with an experienced real estate agency. The best Monaco real estate agencies boast industry expertise and can offer the help and guidance you need so you can find your dream Monaco property. 
There can be no question that a Monaco property for sale offers a favourable investment that easily rivals more traditional stocks and shares.