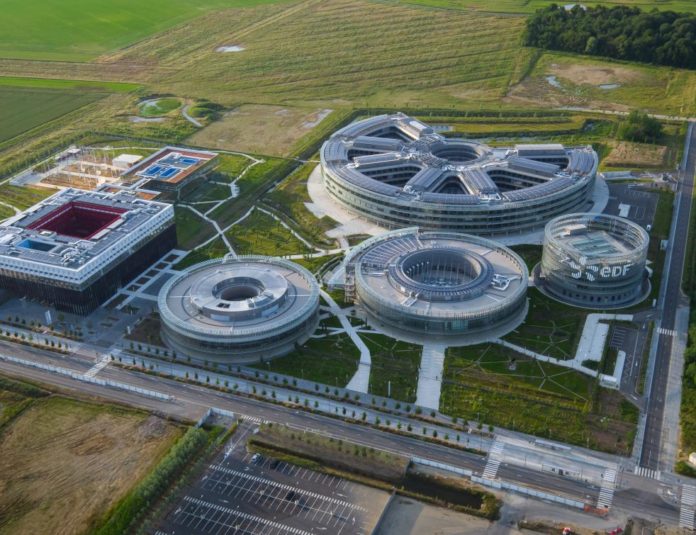 France is planning for the next global Mega University to compete with the U.S giant Massachusetts Institute of Technology (MIT), reported Economist.
French authorities merged 20 educational institutions and research centers to make the dream come true. The ambitious project is called The University of Paris-Saclay.
According to the news, it will be dubbed as the "French Silicon Valley" since it will attract major French companies to establish headquarters in the proximity of the campus. The institution will be a key hub for science in France, a great opportunity for the companies to hire the best talents in the country.
French President Emmanuel Macron's used the words, "MIT à la française" to describe the mega project. It will cater to more than 48,000 students beating the capacity of Harvard and Stanford. However, the university is only behind Cambridge and Oxford in the world ranking, according to the Shanghai World University ranking.
The ranking also indicated that Paris-Saclay took the 14th place in the global arena of international universities.
Why France planned a Mega University?
While the U.S universities attracted thousands of global talents in the country, France failed to compete with the institutions head-on for decades.
Experts believe that the two-tiered system in France made it impossible to race against other top countries in the educational sector. The system is "Puzzling," said the students studying in France.
Research, for example, in not carried out in universities rather in specialized public institutions. On the other hand, the elite minority can attend selective large schools with post-secondary-school cramming for two years.
Nevertheless, France has more medal-winners in mathematics than any other country after America. The partitioned system is the only reason which made it impossible for France to take a global spot in the global university rankings.
Hence, authorities are trying to create rebranded mega universities like Paris-Saclay to quickly take a spot in the rankings. If the steps are taken with proper measures then we can expect that students preferring French Paris-Saclay similar to MIT in the U.S.
---
Read More: Why the U.S Real Estate Market is facing a Great Reshuffling?