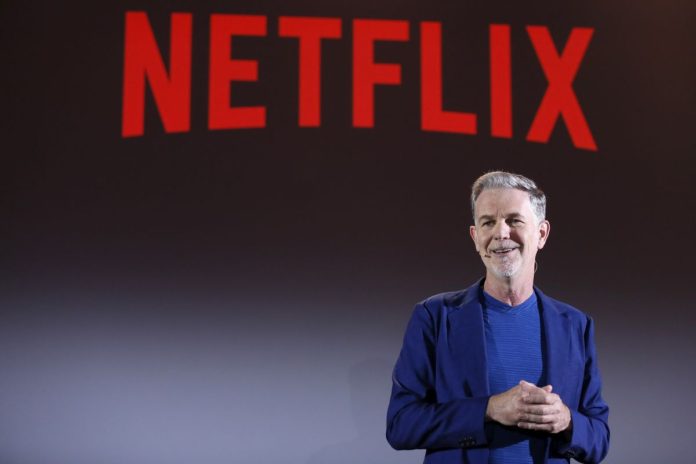 Netflix's stock prices plummeted Wednesday after an unexpected 25% dip in subscribers prompting the firm to contemplate experimenting with advertisements and in clamping down on freeloaders who use passwords provided by friends or relatives.
The streaming giant has also been facing strong competition in terms of market share from rivals like HBO and Amazon.
According to a quarterly report issued Tuesday, Netflix's customer base declined by 200,000 users from January to March. This is the first time the streaming service's subscriber base has fallen since it became available in much of the globe outside of China six years ago.
The reason why the company's subscriber base has been faltering is because of password sharing.
Netflix Inc. currently has 222 million subscribers but the firm believes that another 100 million individuals view the streaming service using shared login credentials.
The firm also points to account-sharing as a major reason for the company's current lack of subscriber growth.
"We've just got to get paid at some degree for them," co-CEO Reed Hastings said during a shareholder call.
"We're working on how to monetize sharing. We've been thinking about that for a couple of years. But when we were growing fast, it wasn't a high priority to work on. And now, we're working super hard on it. And remember, these are over 100 million households that already are choosing to view Netflix," Hastings added.
One strategy Netflix sees to counter password sharing is to charge streamers a few extra dollars to share their account with someone outside their home — which is a feature the company is trying in some Latin American markets — which is less expensive than that friend or relative opening a separate Netflix account for $9.99 to $19.99.
Netflix also said that being advertisement-free remains a deep part of its brand proposition. Netflix has become a very popular streaming giant and for a monthly fee, you get so much high-quality content depending on the subscription tiers including the free tier.
However, Hastings said ads will eventually come as there's hardly any money coming in from subscriptions. "Long term, there's not easy money there," he said.
If this goes through, Netflix may opt to go with pre-roll ads or play ads between auto-play content.