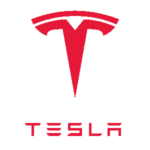 Tesla, Inc. (formerly Tesla Motors, Inc.) is an American electric vehicle and clean energy company based in Palo Alto, California. The company specializes in electric vehicle manufacturing, battery energy storage from home to grid scale and, through its acquisition of SolarCity, solar panel and solar roof tile manufacturing.

Website: www.tesla.com

Autos & Transportation
Tesla remains on top of the leaderboard when it comes to electric vehicle registration in the United States but new players in the EV...
Weekly Newsletter
In the Businessner newsletter, we bring you the most important news, directly to your email inbox.
2023 marks another year of uncertainty for the financial markets and technology. Nervous chatter and speculation of what the near future holds could be...