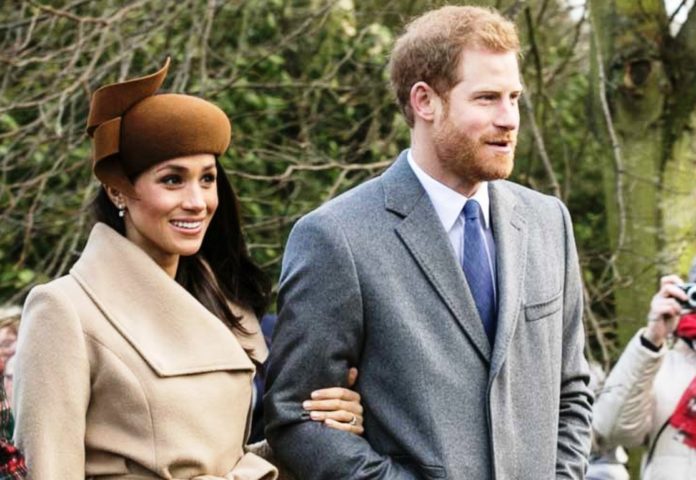 Top streaming service Netflix recently signed a multi-year production deal with Prince Harry and his wife Meghan Markle.
The Duke and Duchess of Sussex made an announcement Wednesday that they will be producing exclusive films, inspirational shows, and series for the streaming platform.
The couple is set to star and produce documentaries, scripted series, features, and children's programming.
Netflix, in a statement, said the two royals are "committed to highlighting diverse voices in front of and behind the camera."
The couple also promised to diverse hiring practices for the key roles they are actively filling at their production company.
"Through our work with diverse communities and their environments, to shining a light on people and causes around the world, our focus will be on creating content that informs but also gives hope," the royals said.
Netflix co-CEO and chief of content Ted Sarandos welcomed Prince Harry and Meghan's entry into the global   video-streaming platform.
"We're incredibly proud they have chosen Netflix as their creative home — and are excited about telling stories with them that can help build resilience and increase understanding for audiences everywhere," Sarandos said.
"We are pleased to work with Ted and the team at Netflix whose unprecedented reach will help us share impactful content that unlocks action," the couple said.
The royal couple said they may appear on camera for some of the projects, but Meghan expressed no plans of returning to acting. To recall, Markle starred in hit TV series Suits from 2011 to 2018.
Harry and Meghan already have one show currently being developed, an animated children's series about inspiring women. Prince Harry also appeared in Netflix's recently-released documentary Rising Phoenix, which showcased the history of the Paralympic Games.
The news was first reported by The New York Times but did not disclose the huge payout the couple will receive from the mega-production deal.
However, past streaming deals with Netflix by producers like Shonda Rhimes in 2017 are estimated to be worth $150 million while another producer, Ryan Murphy, has signed a $300 million deal with the subscription-based streaming company.
This made many entertainment insiders speculate that the mega-deal inked by the Duke and Duchess could run over $100 million.
Prince Harry and Meghan announced in January that they are "stepping back" from their roles as senior members of the British royal family. The news became a worldwide topic in various entertain sites and sent shockwaves through Britain.
Since then, the couple has been residing in North America where they are planning to raise their son Archie.
The couple recently purchased an eight-bedroom mansion in the exclusive Montecito, Sta. Barbara, California area where they share the neighborhood with A-list stars like Oprah Winfrey, Tom Cruise, and Ellen DeGeneres. As the couple's residence is near Hollywood, they have also been active in entertainment industry events.
---
Read More: Daimler Eyes Profit Revival as it unveils latest Mercedes-Benz S-Class Sedan