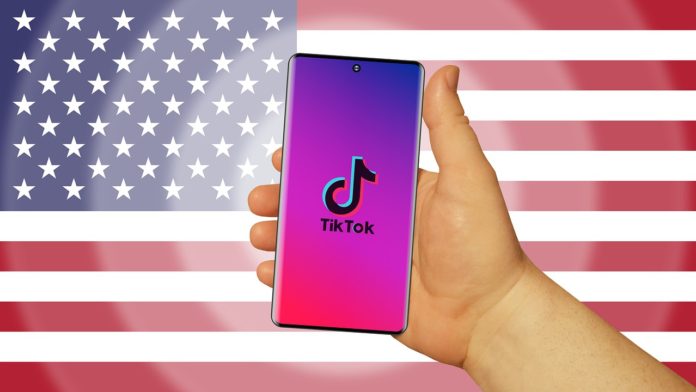 American companies Oracle and Walmart got President Donald Trump's nod to partner with popular short-video application TikTok in time for its earlier announced downloads ban in the United States.
"I have given the deal my blessing if they get it done that's great, if they don't that's okay too… I approved the deal in concept," Trump said.
The U.S. Department of Commerce Secretary Wilbur Ross has earlier announced it would delay the prohibition of U.S. transactions with TikTok until next Sunday to give time for the recently made deal.
Oracle on Sunday also announced it was chosen as TikTok's technology partner as a secure cloud provider and will become a minority investor with a 12.5% stake. TikTok also confirmed Oracle's role and said it was working with Walmart on a commercial partnership. This recent technical decision by TikTok was heavily influenced by Zoom's recent success in moving a large portion of its video conferencing capacity to the Oracle Public Cloud.
"TikTok picked Oracle's new Generation 2 Cloud infrastructure because it's much faster, more reliable, and more secure than the first generation technology currently offered by all the other major cloud providers," said Oracle Chief Technology Officer Larry Ellison.
"As a part of this agreement, TikTok will run on the Oracle Cloud and Oracle will become a minority investor in TikTok Global," said Oracle CEO Safra Catz.
"Oracle will quickly deploy, rapidly scale, and operate TikTok systems in the Oracle Cloud. We are a hundred percent confident in our ability to deliver a highly secure environment to TikTok and ensure data privacy to TikTok's American users, and users throughout the world. This greatly improved security and guaranteed privacy will enable the continued rapid growth of the TikTok user community to benefit all stakeholders," the company said in a statement.
Another American firm, Walmart, meanwhile, said it has tentatively agreed to a purchase 7.5% stake in TikTok as its CEO Doug McMillon will serve as one of the five board members of the newly created company.
"In addition, we would work toward an initial public offering of the company in the United States within the next year to bring even more ownership to American citizens," Walmart said in a statement.
"We believe this deal will benefit the U.S. in many ways, including bringing over 25,000 jobs over time as well as continuing to develop exciting, innovative products for people to enjoy around the world."
Walmart said the partnership will provide them with an important way for us to expand the reach and serve omnichannel customers as well as grow third-party marketplace, fulfillment, and advertising businesses.
ByteDance, TikTok's Chinese parent company, will own the remaining 80% of TikTok, according to a person familiar with the matter. However, because 40% of ByteDance is owned by U.S. venture capital firms, the Trump administration can technically claim TikTok Global is now majority-owned by U.S. money.
President Trump has earlier made threats against Chinese-owned applications TikTok and WeChat as it bans them from app stores starting Sunday. The recent deal, however, have prevented TikTok's shutdown in the U.S.
Tencent's popular messaging app WeChat, meanwhile, has shut down in the US on Sunday, but people will still be able to use WeChat until 12 November, when it could also be fully banned.
WeChat owned by tech giant Tencent has been a popular messaging app in mainland China with over 1 billion users while many Chinese migrants in the United States have been using the popular app in communicating with their relatives back home.
---
Read More: UN's WFP: Billionaires Should Help Fight Covid-19 Hunger