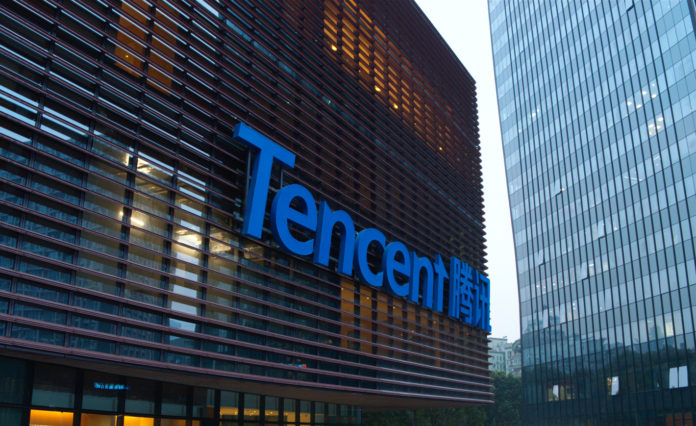 Tencent Holdings Ltd. reported a 29 percent increase in profit for the second quarter of the year despite fears its overseas operations might be affected by an executive order by U.S. President Donald Trump.
The world's largest gaming company assured its investors on Wednesday (August 12) that the impact of the ban would be modest as it posted 114.883 billion yuan ($16.228 billion) in April to June revenues.
Tencent also reported a 28% year-on-year increase in revenues compared to the first six months of 2019.
China's tech giant announced the surge in earnings despite a looming ban on its social messaging app WeChat in the United States as officials say President Trump's ban only affects WeChat and not the firm's other business interests in the U.S.
During Wednesday's conference call, Tencent executives emphasized the difference between WeChat which is used overseas, and the bigger and more popular app Weixin that is widely by over 1 billion users in China.
President Trump's executive order last week issued a ban on U.S. businesses transacting business with WeChat within 45 days. However, Tencent officials claim they are still clarifying from U.S. officials on the scope of the executive order and if it covers only WeChat and no other business interests of the Chinese company.
"Since the beginning of this year, the COVID-19 pandemic has swept the world, disrupting our daily work and life routines. During this challenging time, we utilized our platforms and technologies to help users adapt to the new normal via online tools, to support enterprises in conducting digital upgrades, and to broadly contribute to economic recovery," Ma Huateng, Tencent Chairman and CEO said.
Gaming, social networks boost Tencent revenues
Online game revenues contributed a lot to the profitable quarter as revenues grew by 40% to $5.5 billion.
The increase was primarily driven by higher revenues from smartphone games in both domestic and overseas markets, including titles such as Peacekeeper Elite and Honour of Kings, partly offset by the decrease in revenues from PC client games such as Dungeon & Fighter and CrossFire.
Total smartphone games revenues (including smart phone games revenues attributable to our social networks business) were $5.18 billion and PC client games revenues were $1.57 billion for the second quarter of 2020.
Social network revenues, meanwhile, increased by 29% to $3.85 billion. The increase was mainly due to revenue contributions from digital content services including the live broadcast services of HUYA Inc. and music subscription growth, as well as revenue growth from in-game virtual item sales.
Revenues from FinTech and Business Services also increased by 30% to $4.3 billion for the second quarter of 2020. The increase mainly reflected revenue growth from the commercial payment due to increased average daily transactions and value per transaction
Officials downplay potential effects of WeChat ban
Tencent executives also stressed the ban to be enforced by the U.S. government on WeChat could hardly make a dent into the company's earnings.
Tencent chief strategy officer James Mitchell said Trump's order only covers the U.S. and does not affect the bulk of the company's operations that are mostly based in China.
"We don't see an impact on companies advertising on our platform in China," Mitchell said
He added that WeChat's U.S. operations only contribute to less than two percent of the global gaming giant's revenues.
With over 1 billion users worldwide, WeChat, owned by Chinese tech giant Tencent, has mainly users from China with only a few users in the U.S. Most of the messaging and electronic payment app users in the U.S., however, are those from the Chinese diaspora who contact their relatives back home using the WeChat messaging service.
Aside from WeChat, Tencent also has minor stakes in various American companies including companies such as electric carmaker Tesla, social media company Snap, and social news aggregator Reddit.
The Chinese tech giant also has invested in companies such as music streaming company Spotify and the Universal Music Group.
American videogame makers may also be affected by Trump's recent executive order as it has significantly invested in companies like Los Angeles-based "League of Legends" developer Riot Games as well as owning minority shares in Activision Blizzard's "Call of Duty" franchise and popular game "Fortnite" developer Epic Games.
The scope of the executive order on Tencent's operations will still be up for clarification from the U.S. commerce department which means the global gaming giant will have to wait in the next 45 days on how the ongoing US-China tech wars will affect their business.
---
Read More: Toshiba Finally Bids Farewell to Laptop Business after 35 years